MonteVideo Tech Summer Camp 2023
— WebRTC, MonteVideo Tech, Hybrid events, OSS — 4 min read
(written by Marco Vidonis)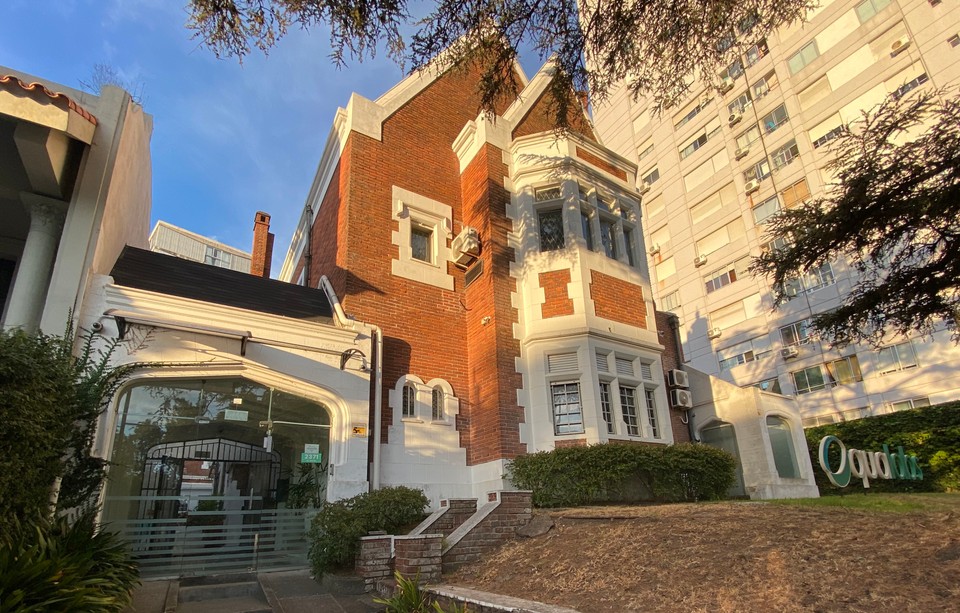 Quick as it came, the first Monte<video> Tech Summer Camp has gone... We annouced we'd be taking part to the event and what we'd be working on about 1 month ago: If you missed it, you can read about it here.
I've been incredibly lucky to be part of this great experience. It was great to meet the Qualabs team and work together on our open source project, while getting to know the Uruguayan culture!
During the two weeks in Montevideo, I had the chance to work with an amazing team, in part in person in the Qualabs offices, and in part remotely. Towards the end of the Camp we reached Milestone 1 of the Hybrid Meetup Platform project, that is, setting up the platform and being able to hold a conference call with more than 2 people (see the full description of the project in my previous post). While apparently simple, reaching this target required a lot of work in the background, including setting up the Back-End with Supabase and writing an abstraction layer on top of the WebRTC provider. In this phase, we chose Mux Spaces, as it's a great way to get started with WebRTC quickly, thanks to its powerful and easy to use SDK.
One of the guidelines we set out when we started the project was to avoid being locked in with any specific commercial product or platform. This is the reason why we chose the open source project Supabase for our Back-End, as opposed to commercial alternatives such as Firebase (despite its relatively steep learning curve). This is also why we took the time, at the start of the project, to set up a wrapper for the WebRTC provider. The project currently runs on Mux Spaces, but the plan is to expand the wrapper to other providers, so that anyone setting up our platform will be able to plug in their provider of choice, with minimal changes to the rest of the app. We believe this initial setup work will pay off down the line.
So now that the first step is done, what's next? We laid down the foundations, but the work has only just begun! Now the fun starts: Work is already underway for Milestone 2, which involves working mostly on the Back-End to set up user roles and permissions. This is where we start differentiating the platform from a traditional meeting app, as we'll be introducing different roles for admins, event hosts, and speakers; but also a special role for the camera that films the in-person crowd!
This is also the perfect time to start contributing, as it's easier to get started adding a feature, now that we've got a working platform. So if you have an idea or a suggestion, head over to the GitHub repo and make your voice heard!
We want to keep the project going and build on this momentum! We're already adding tickets to the Milestone 3 backlog: This will be the truly fun part, where all the innovative ideas of what a hybrid events platform should be like will be able to take shape. I'm really excited about this, and I can't wait to see what the community comes up with!
But the WebRTC project was just half of the Summer Camp experience; this was also a chance to learn a bit about Uruguayan culture. The Qualabs team opened their doors to us Summer Camp visitors, and they really went out of their way to make us feel welcome and part of their family. They shared their food, invited us to their parties, and organised an impressive list of incredible activities, including: welcome campfire, city tour, tango show, Uruguayan llamadas carnival parade, visit to a winery, a beach day out... and I'm sure I'm forgetting something! You truly couldn't ask for more.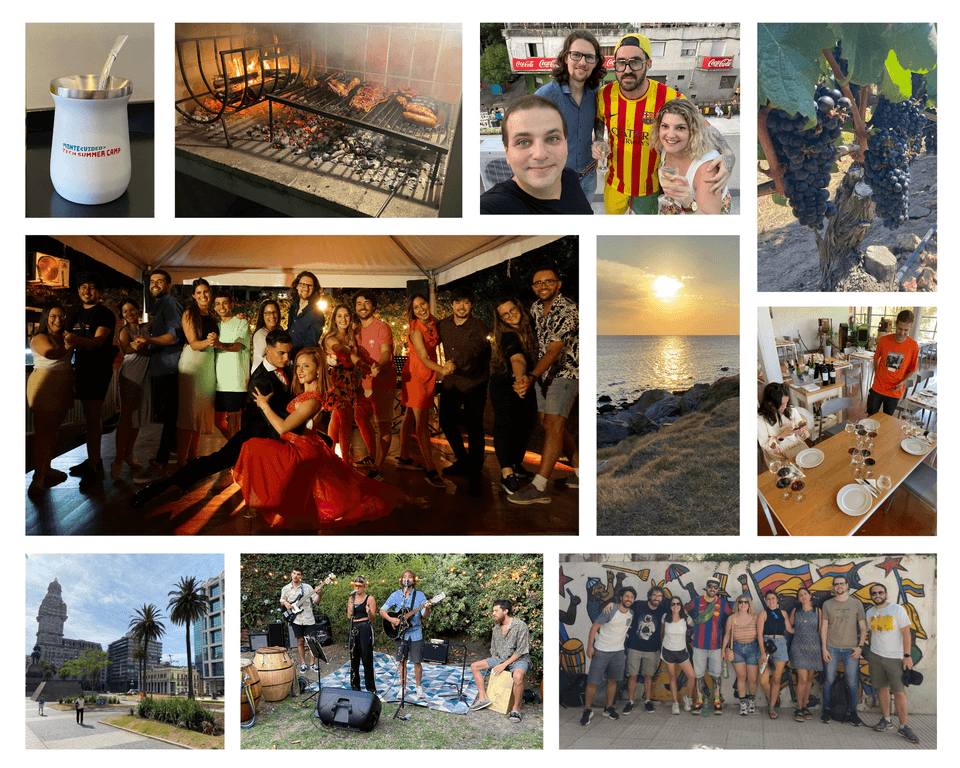 The motto for the event was 'Connect through the power of collaboration', and I think it captures perfectly the essence of the whole experience. We started working together on an ambitious project, got to know each other in person and made friends sharing a mate. We believe that open source projects greatly benefit from a close-knit, friendly community. Events like this are what create and cement these communities, and we're very proud to have been part of this from the start.
I can't wait for next year already! Now, where's my mate...?