All Day Hey! 2023
— WebRTC, Hybrid events, Announcements, WHIP, WHEP, Broadcasting — 1 min read
(written by Marco Vidonis)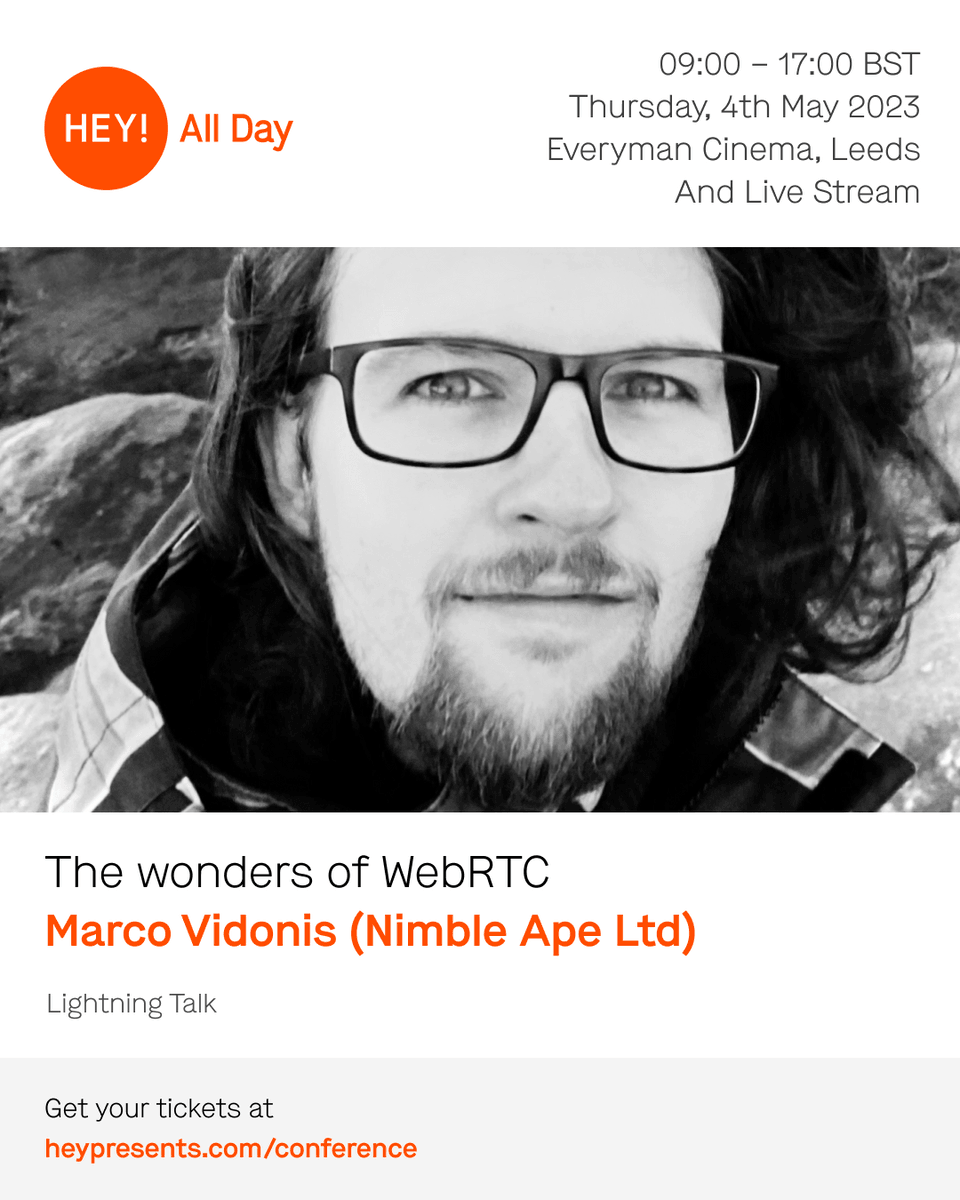 We're very excited to be taking part to All Day Hey! 2023 in just one week!
All Day Hey! is one of the main events of the year in the Leeds tech scene, and I can't wait to be taking the stage to give a lightning talk about the wonders of WebRTC. I'll be giving a brief overview of how new applications of WebRTC are innovating entire industries, from sports broadcasting to hybrid events to fitness.
We've been attending All Day Hey! for a few years now and we love how the organisers are always able to concentrate such great content into a single-track, one day conference. The talks are always inspiring and accessible to both developers and designers, as well as anyone interested in the tech industry. We can't count the times at the end of a talk that our minds were blown! 🤯
All Day Hey! takes place at Everyman Cinema in Leeds on 4th May 2023.
And if you'd like a deeper dive into the wonders of WebRTC, why not join us at CommCon 2023? CommCon is the only Real-Time Communications and Open Media residential conference in Europe, and this year it will be hosted at the Dunkenhalgh Hotel in Blackburn on 19th-23rd June.
See you there? 👀